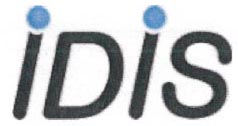 As a result of our continuous efforts in implementation of newest standards of quality and functionality in the proces of our production, as well as in all our products, we have obtained a new IDIS certificate for our single phase meter MEM500.

Our products portfolio is completely compatible with all major global technical requests of modern utilities. We are proud to prove that we stand beside the best manufacturers in our industry
.
Our R&D teams are fast, reliable and very responsive to all requirements and we prove on many occasions that we are willing and competent to solve in a very short time even the most specific requests. We are also open for any interested individual who is willing to join our teams and participate in interesting and globaly recognized projects.
C0034_MEL_MEM500.zip2.42 MB

IDIS_0034.pdf62.42 KB