Three-phase electricity meter MET500
Electricity meters of the MET500 type are three-phase multi-tariff meters for measuring active or active and reactive energy and power in three-phase four-wire networks and can also be used in single phase two-wire networks.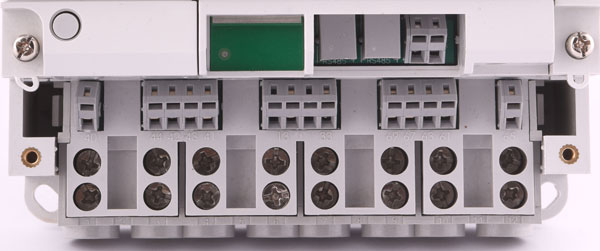 The meters correspond to European standards EN 50470-1 and EN 50470-3, as well as to international standards IEC 62052-11 and IEC 62053-21, and are designed and manufactured according to ISO 9001 standard. The active and reactive electrical power meters, in addition to the specified standards, meet the requirements of international standard IEC62053-23.

Active or active and reactive energy.

Maximum power, integration period from 1 to 60 min.

Measurement of energy in one or two directions or absolute measurement.
(+ A, + R; -A, -R; |A|, |R|), optionally by quadrants (R1, R2, R3, R4).

Internal multi-tariff registration or external management via tariff inputs/ outputs.

Internal real time counter with DST (Daylight saving enabled).
Back-up Li-Ion battery, optional super capacitor.

Time profiles for measuring data (up to 6 channels).

Measurement of phase voltage and current and power factor.

RS485 communication interface.

For 3-phase 4- or 3-wire networks or single-phase 2-wire networks.

Impulse output(s) (kWh or kWh + quark).
• Simplicity, speed and ease of connecting the meter to the network,
indication of correct connection.
• Self-extinguishing polycarbonate housing.
• Compact design of meter according to DIN 43857.
• IP54 degree of protection against penetration of moisture and dust.
• High resistance to electromagnetic interference.
• Monitoring and registering of violation of meter's work integrity (opening of the upper or lower lid, strong magnetic field action, wrong password access attempt, …).
• DLMS communication protocol.
• Possibility of switching into a remote measurement and management system by installing one of the communication modules-GSM/GPRS, PLC (S-FSK, DCSK, G3), ETHERNET, Zigbee.
• Indication of the working condition of the meter and the communication module.
• Relay outputs for remote and local load control.
• Power monitoring and load control with integrated or external switch to a maximum current of 100 A.
• Optical output(s):
– direct connection – 1000 imp/kWh (kvarh)
– semi-indirect connection – 10 000 imp/kWh (kvarh)
– indirect connection – 40 000 imp/kWh (kvarh)
• LIST and SET buttons (the ability to seal the SET key).

• LCD display with backlight.
• Tagging data by OBIS code: IEC 62056-61.
• A programmable data set and display sequence, manually and automatically.